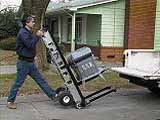 You can use the Big Wheels to assist breaking the load back,
by standing on the 3/4 inch axle.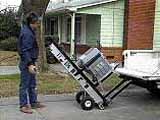 Raising the forks with short, heavy loads lets you balance
the handtruck on the Big Wheels. Notice how the handtruck
balances by itself, without being held by the operator.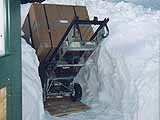 For deep snow, roll across two alternating sheets of
plywood using the Big Wheels.